A REPUBLIC... IF YOU CAN KEEP IT!
A generous helping of Political and Sociocultural Rantings sprinkled with just a dash of the Occasional Sage Wisdom
Truly... the LAST SAFE REFUGE of the CONTEMPORARY PSEUDO-INTELLECTUAL
the A REPUBLIC: IF YOU CAN KEEP IT! Blog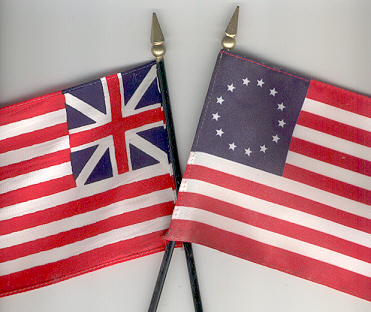 A lady [Mrs. Powel of Philadelphia] asked Dr. [Benjamin] Franklin "Well, Doctor. What have we got, a Republic or a Monarchy?". "A Republic", replied the Doctor, "if you can keep it."-
Journal of DR. JAMES McHENRY, a delegate to the Constitutional Convention of 1787 from the State of Maryland: Entry of 18 September 1787 [the day after the final draft of the Constitution of the United States of America was approved by the Convention in Philadelphia, after which the Convention adjourned sine die]
Morality is primarily doing what is right no matter what you have been told;
Religion is ofttimes doing what you are told even when it isn't necessarily right;
Liberty is best achieved through one's knowing the difference!
We have used the Bible as if it were a constable's handbook, an opium dose for keeping beasts of burden patient while they are being overloaded--
Rev. Charles Kingsley [1819-1875]
NOTE: This website will be reconstructed over the next few months... please be patient as A REPUBLIC: IF YOU CAN KEEP IT! evolves throughout the remainder of the year 2004
---
"A REPUBLIC: IF YOU CAN KEEP IT!" has been designed and is being maintained by
Richard Elvin Berg-Andersson who is solely responsible for its content.
to contact the
A Republic: If You Can Keep It!
GRAYING CHAMPION
please use the e-mail link below
---
this entire web site © 2004, BERG-ANDERSSON.COM
primary URL: http://www.a-republic-if-you-can-keep-it.com/